Get a free roofing cost estimate for your project
Enter the measurements of your roofing project in the fields below for an estimate of your roofing costs. Scroll down to the bottom of the page for easy to follow instructions. For a more accurate quotation or for further assistance, please contact our roofing specialists on 0722 484055 & 0736 572447.
Step 1: Choose Roof Project Type
Choose the type of roof type closest to your project
Roof Types

Step 2: Calculate Roofing Surface Area (m2)
Basic Roof
Our roof calculator uses "base length" and "base width" to find the estimated area.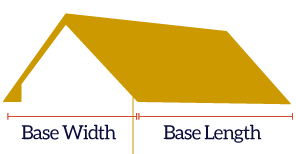 Irregular Roof Area (L-Shaped Roof)
Divide up the roof sections and add up the area of the sections to give you your total area.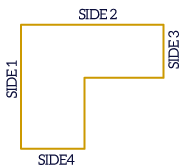 Step 3: Measure Roofing Pitch
The pitch/slope measures how steep your roof is. If you don't know the pitch, please provide the Rise and Run (see below) and we will calculate the pitch for you.
Rise (A) : the height of the roof measured from the base of the roof to its peak.
Run (B) : distance from the wall to the centre of the house .
Pitch/Slope (C)

Choose Roof Pitch Range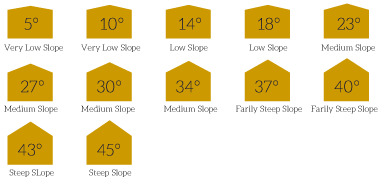 Step 4: Choose Roof Profile
To get your estimate please choose your desired roof profile